T

RANSFORMATIVE

C

OURSE

D

ESIGNED TO

R

EVOLUTIONIZE

E

MPLOYER/

E

MPLOYEE

R

ELATIONS THRU

SR A

PPLICATION OF

CSR, HR, PR, ROI & NPO SDG P

ROGRAMS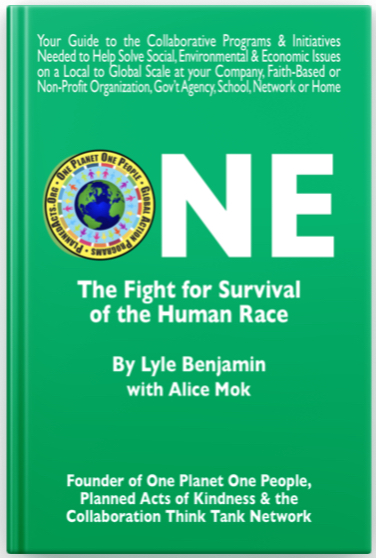 THE WORK/LIFE BALANCE COLLABORATIVE
APPLYING GROUND-BREAKING CSR SYSTEMS FOR EMPLOYEES TO PROVIDE WINNING SOLUTIONS FOR KIDS, PEOPLE & THE PLANET
■  SUMMARY:
This Course Helps Organizations …
Lower the Costs of Employee Recruitment & Retainment
Gain a Competitive & Growth Advantage in the Market
Create or Supplement Highly Effective CSR & Sustainability Programs
Provide Career Training Programs to Boost Employee Performance & Satisfaction
Institute or Supplement a No Cost Employee/Contractor Custom Benefits Programs
Implement Global Impact Team Building and Volunteer Programs
Provide a Health, Happiness & Wellness Rewards Program that Benefits Employees, Communities, and the Company
Attracts & Retains Employees, Customers & Clients through a Charitable Giving Partnership
■ COURSE BREAKDOWN:
COURSE BREAKDOWN…
Career Track Management: The PMOROS System, The Essential 8-Foundation Skills
Team Building Programs: Multiple Program Availability with Quantifiable National & Global Impact
Corporate Social Responsibility: Youth, Adult, Senior Programs, Educational Books, Courses, Events impacting UN 17 SDGs
Personal, Family & Financial Development: Helping Yourself & Others through the Karma Club; Project KOPE, Custom Benefits Plans
Live Integration: PMOROS Project Management System, Teambuilding, CSR, PR, HR & ROI
Homework, Surveys & Actionable Programs
YOU NEED THIS COURSE WHEN YOUR COMPANY WANTS TO BUILD, EXPAND & PROTECT A LOYAL WORFORCE & CUSTOMER BASE
■ Testimonials:
"What you're doing is great. I'm glad you're taking on this project. We definitely need it. We've become so, let's just call, divided in our country and when we are just talking being human beings, about solving problems we all share, it doesn't matter what side of the political spectrum you're on."
— Jack Canfield, Best Selling Author of "Chicken Soup for the Soul" and "The Success Principles"
"I really see how this program can be a game changer. It's tremendously ambitious, but it has what it takes to make it happen."
— Steve Harrison, Bradley Communications.  launched "Rich Dad, Poor Dad" "Chicken Soup for the Soul" "Men Are From Mars …
■ CRITICAL NEED: CSR/HR/PR/ROI OPPORTUNITES
Over the next decade over 8 billion people's quality of life will be irreversibly affected by climate change, pollution, pandemics, food/water scarcity, war & economic, social & health inequalities. Solution: Massive Collaboration with Work/Life Balance Programs
YOUR COMPANY'S FUTURE MAY DEPEND ON THE PROGRAMS & INITIATIVES YOU ENACT NOW
Only 25% of employees strongly agree they feel connected to company culture
Only 33% of employees strongly agree they belong at their organization
Quality recognition programs can reduce employee burn-out by 73%; reduce employees looking or watching for new job opportunities by 56%; increase employee life satisfaction by 44%
Only 19% of employees strongly feel that recognition is an important part of company culture
YOU NEED THIS COURSE WHEN YOU  WANT TO MOVE THE HR/CSR NEEDLE ON CORPORATE CULTURE

■ REGARDLESS OF EDUCATION, INCOME OR SUCCESS, MOST EMPLOYEES & CONTRACTORS:
Require Supplemental Career Skills

Need a Retirement Plan that includes Safety, Growth, Protection & Zero Taxes

Want to Be Acknowledged & Appreciated by the Company where they Work

Want to Know that their Company is Contributing to the Health & Well-Being of Kids, People and the Planet

Would Rather Be Hired & Work for a Company they Respect because of Policies

Want to Volunteer & have a Significant Impact on Local, National or Global Issues

Feel More Energized & Loyal about Work when they can Participate in meaningful Benefit Programs
■ PARTICIPANTS LEARN SYSTEMS THEY NEED TO PROPERLY:
Optimize HR Recruitment & Retainment      

Lower Costs & Exceed HR & CSR Goals

Enact Employee & Family Benefits Programs

Institute Organizational Team Building

Expand Management & Leadership Roles

Implement Sustainability Initiatives

Enhance Branding, Marketing & Public Relations

Exceed Shareholder & Stakeholder Objectives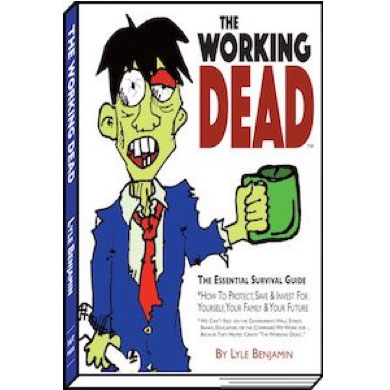 YOU NEED THIS COURSE WHEN YOUR BENEFITS PLAN DOESN'T INCLUDE FAMILIES, CONTRACTORS GUARANTEED PRINCIPAL, LTC, "0" TAXES
■  Author: Lyle Benjamin (BA, University of Florida) has been writing and developing self-help programs and systems for over 35 years. Benjamin is the Founder of the 501(c)3 Not-For-Profit Educational Organizations, Planned Acts of Kindness & One Planet One People which provides programs to businesses, non-profit organizations, schools, and government. Benjamin is a licensed Financial Advisor & author of "The Working Dead: The Essential Guide on How to Protect, Save & Invest for Yourself, Your Family & Your Future.
■ Specifications: ■ 6 Weeks  ■ Live Training Weekly (3 Hours/Weekly)  ■ Live Program Integration (2 – 4 Hours/Weekly) Project Management, Team
Building, Recognition, CSR, PR, ROI  ■ Course Materials: Reference Books: "ONE", "The Working Dead"; Workbook, PowerPoint Material, Rewards, Certificates
■  Orders:  ■ OnePlanet-OnePeople.com/shop   ■ (212) 213-0257  ■ Support@OnePlanet-OnePeople.com  ■ One Planet One People, 20 E Broadway, #401, NY NY 10002  ■ PAK App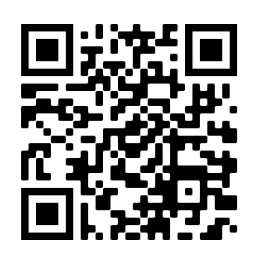 Proceeds Help Support Educational Outreach, Engagement, Inspiration & Action Programs of the NPO's Planned Acts of Kindness & One Planet One People