The Ultimate Volunteering Challenge:
Join CAAP: Crazy Ambitions Activities Program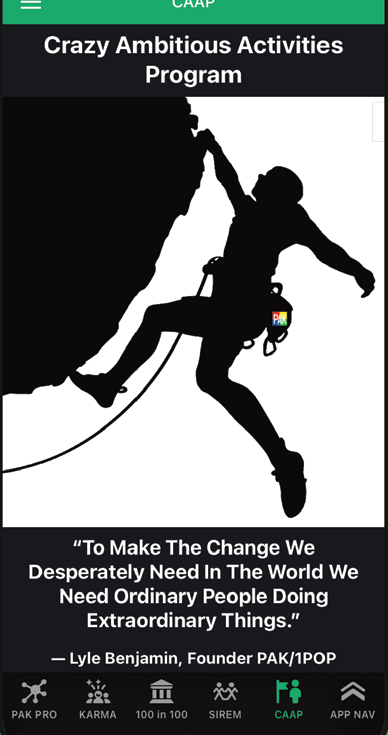 Live Your Passion! • Sports • Celebrity • School • Faith • Government
This is Volunteering at the Next Level for people that want their actions to really make a difference on a major scale … serving soup, cleaning parks, going on walks just don't cut it for this group. We have much bigger Quality of Life goals because we are capable of much, much more. We understand the clock is running and we have a limited  window of opportunity to push back on the global issues that threaten the health and well-being of people all over the world. We are bringing action programs into our schools, faith-based orgs, nonprofits, governments and our places of work so we can join together as One Planet One People.
Step 1 Get PAK App

Step 2 Visit CAAP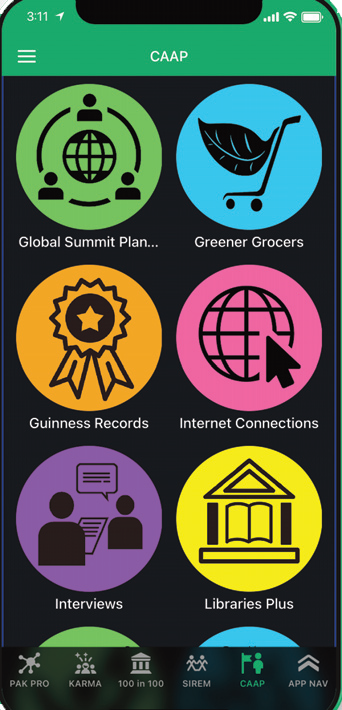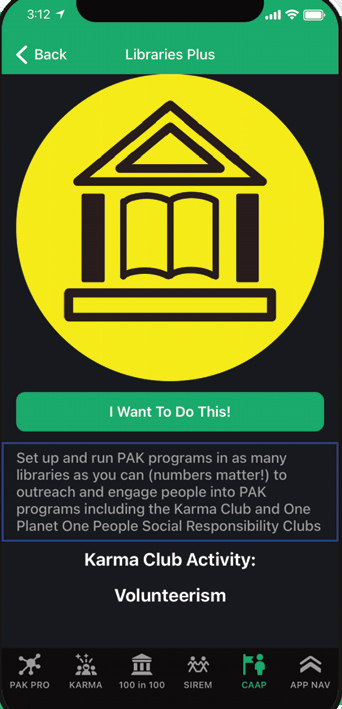 Step 3 Read, Love & Choose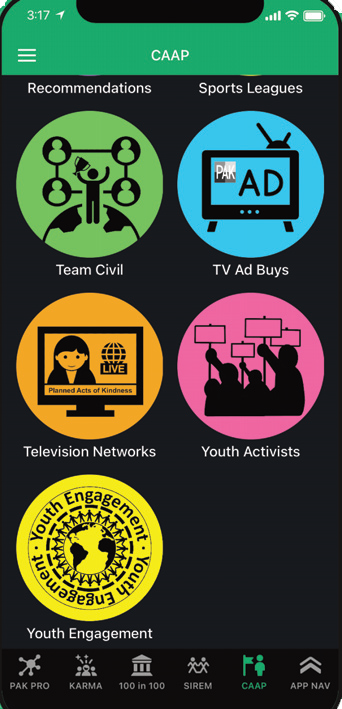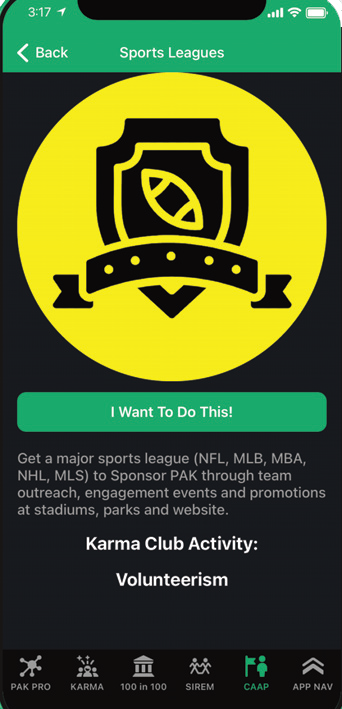 Step 4 Do Alone or With Team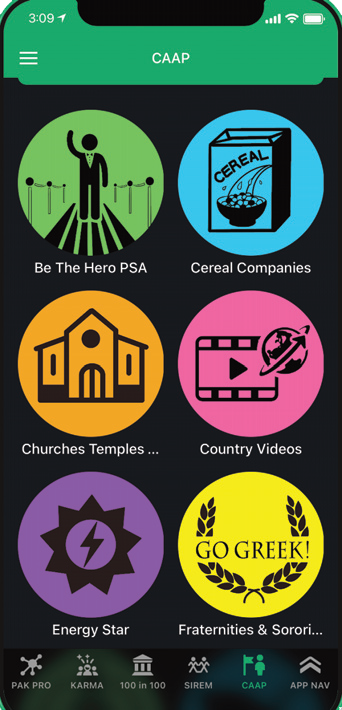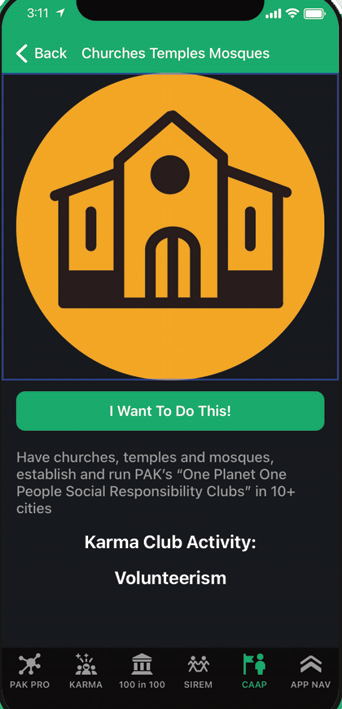 Step 5 We Help Make It Happen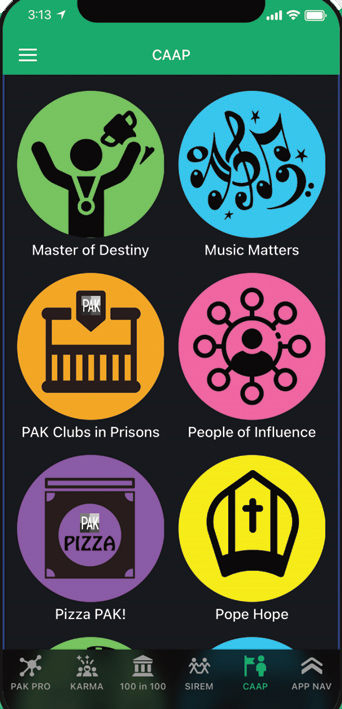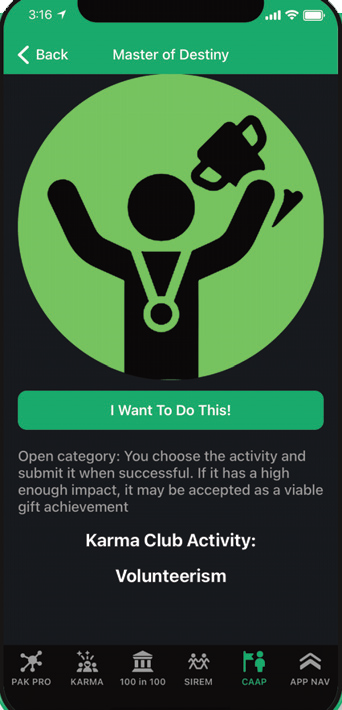 Step 6 We Interview You As The Hero To Inspire Others