WE'RE IN THIS TOGETHER. WE HAVE "ONE PLANET & ONE PEOPLE ON THE PLANET. WE ALL DESERVE RESPECT & QUALITY OF LIFE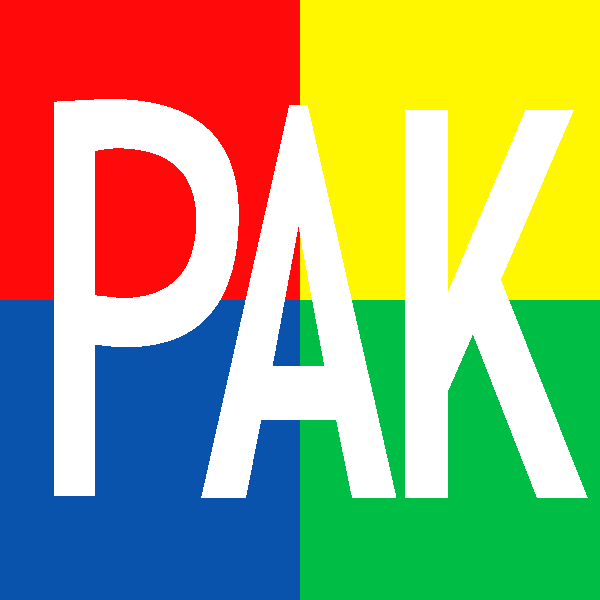 THE MORE YOU DO, THE GREATER YOUR REWARDS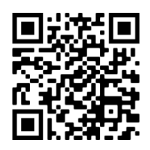 PLANNED ACTS OF KINDNESS • "BE THE HERO" & JOIN US TODAY
THE KARMA CLUB PROVIDES INDIVIDUALS & ORGS A GLOBAL SOCIAL RESPONSIBILITY SYSTEM
THAT WORKS TO "MAKE THE WORLD A BETTER PLACE, ONE PAK AT A TIME"
THE KARMA CLUB WORKS WITH 5 GROUPS OF PEOPLE & 5 TYPES OF ORGANIZATIONS IN ALIGNMENT WITH
THE FOUR PILLARS OF THE ONE PLANET ONE PEOPLE MOVEMENT & THE UNITED NATIONS 17 SDG'S
PROGRAMS THAT INCORPORATE DAILY PLANNED ACTS OF KINDNESS & THE KARMA CLUB FOR ENGAGEMENT AND ACTION
ONE PLANET ONE PEOPLE CLUB
PROJECT KOPE WELCOME PROGRAM
THE KARMA CLUB'S FOUR MONTHLY ACTIVITIES: THE MORE YOU DO, THE GREATER THE AWARDS
ONE PLANET ONE PEOPLE:
BASED ON THE PRINCIPALS OF:
C

IVILITY

S

OCIAL

R

ESPONSIBILITY

V

OLUNTEERISM

G

LOBAL

C

ITIZENSHIP
HELPING 5 GROUPS OF PEOPLE:
H

ELPING

5 G

ROUPS OF

P

EOPLE:
S

TUDENTS

E

MPLOYEES

O

WNERS

R

ETIREES

U

NEMPLOYED
S

CHOOLS

F

AITH

B

ASED

O

RGS.

NPO

S /

NGO

S

G

OVERNMENTS

B

USINESS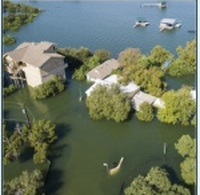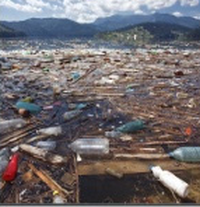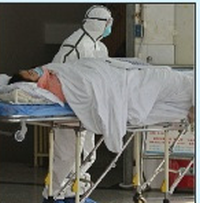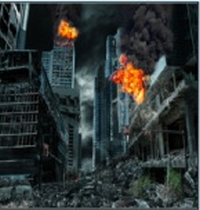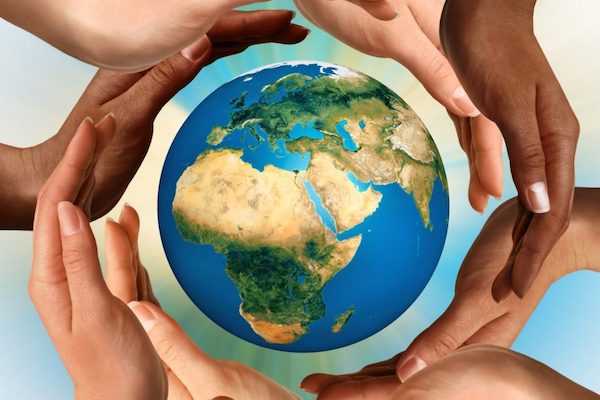 Karma Clubs
Based on Daily Acts of Kindness, The Karma club provides individuals & organizations with a global social responsibility system that works to "Make the World a Better Place, One PAK at a Time" while recognizing and rewarding positive behavior.
The KARMA Club provides individuals & orgs a global social responsibility that works to "make the world a better place, one PAK at a time"

The

K

ARMA

Club

works with

5 groups of people

&

5 types of organizations in alignment with the four pillars of the one planet one people movement & the United Nations 17 SDG's.

Programs that incorporate daily planned acts of kindness & the KARMA Club for engagement and action
Cause
Greater Health, Happiness & Wellness through Planned Acts of Kindness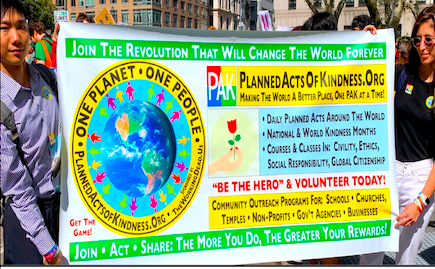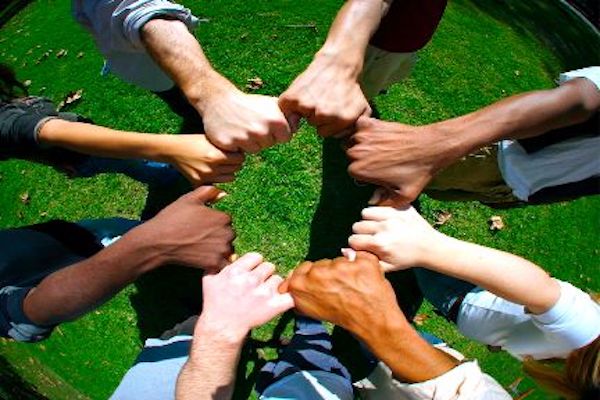 Problem
Families, communities, and countries are becoming increasingly divisive and intolerant
Consequence
Quality of Life around the world is suffering as people and societies become more stressed and confrontational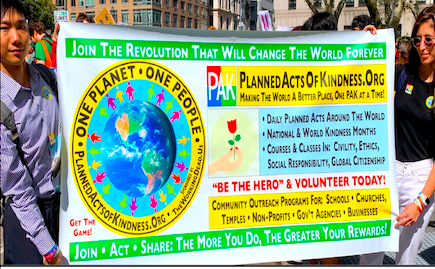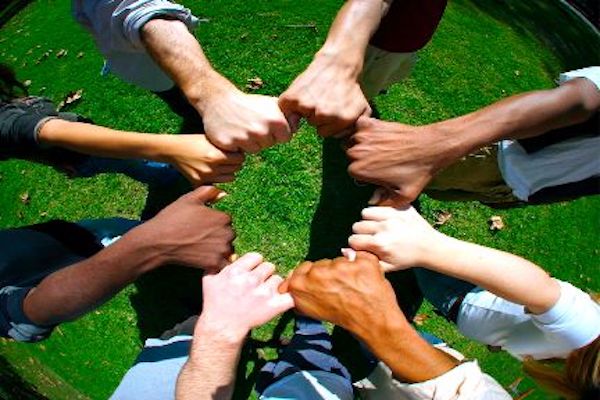 Solution
Having The Karma Club operating in 200+ countries with hundreds of millions of people around the world doing the same PAK on the same day and unleashing that much positive, powerful energy into the world
Action
"Be The Hero!" for yourself, your family, and your future. Join The Karma Club and "The More You Do, The Greater Your Rewards" when you do your monthly activities: Planned Acts, Engagement, Volunteering & Support. Be The Hero: You're more powerful than you might realize: Connect our programs to any of the five groups of people (students, employees, owners, the unemployed and retired) and five types of institutions (schools, non-profits, and faith-based orgs, businesses and government agencies) where we can actively improve people's Quality of Life around the globe.