OUR MISSION: UNITING THE PEOPLE OF THE WORLD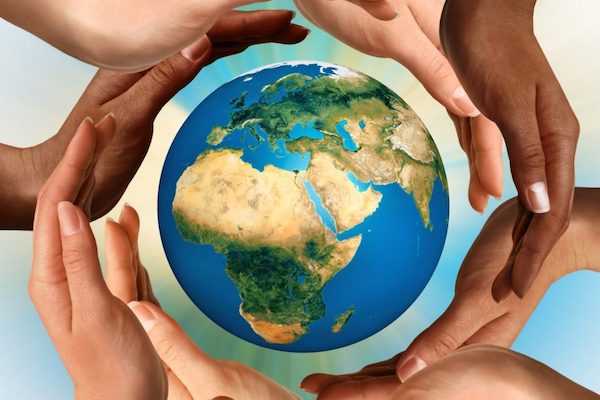 Mission, Goals & About Us
The Mission: To unite people around world to act together to improve Quality of Life for all, regardless of race, religion, country of origin, gender, age, education or economic status.
The Goal: To accomplish this objective, we must stop the fractional approach used by governments, companies, non-profit and religious organizations for solving global social issues and collaborate on education and action plans that work to benefit everyone.
About Us: "One Planet – One People" is name of the Global Social Responsibility Movement of Planned Acts of Kindness and 16 Things Kids Can Do, 501(c)3 Non-Profit Organizations that work for the Betterment of Kids, People & The Planet through a series of books, workshops, programs and activities all designed to help people lead happier, healthier and more successful lives by providing education & action programs to inspire people of all ages to achieve their objectives & transform their lives.
One Planet – One People
Uniting The World In The Fight For Survival Of The Human Race
Get More Information On Volunteering
One Planet – One People
A New Game by Author, Educator, Social Entrepreneur Lyle Benjamin
Sponsors Welcome
Proceeds help support the Mission of PlannedActsofKindness.Org & The One Planet One People Movement
Contact Us: 
Help@OnePlanet-OnePeople.Com
212-213-0257