One Planet – One People
The Fight For Survival Of The Human Race
Game Play:
Join forces with other Karma Club Members around the world while battling other factions in order to save the Human Race from the Six Deadly Plagues.
To Win & Save The Human Race:
Position Karma Coalitions on all continents around the world before the 10-year Tipping Points window closes. (20 rounds)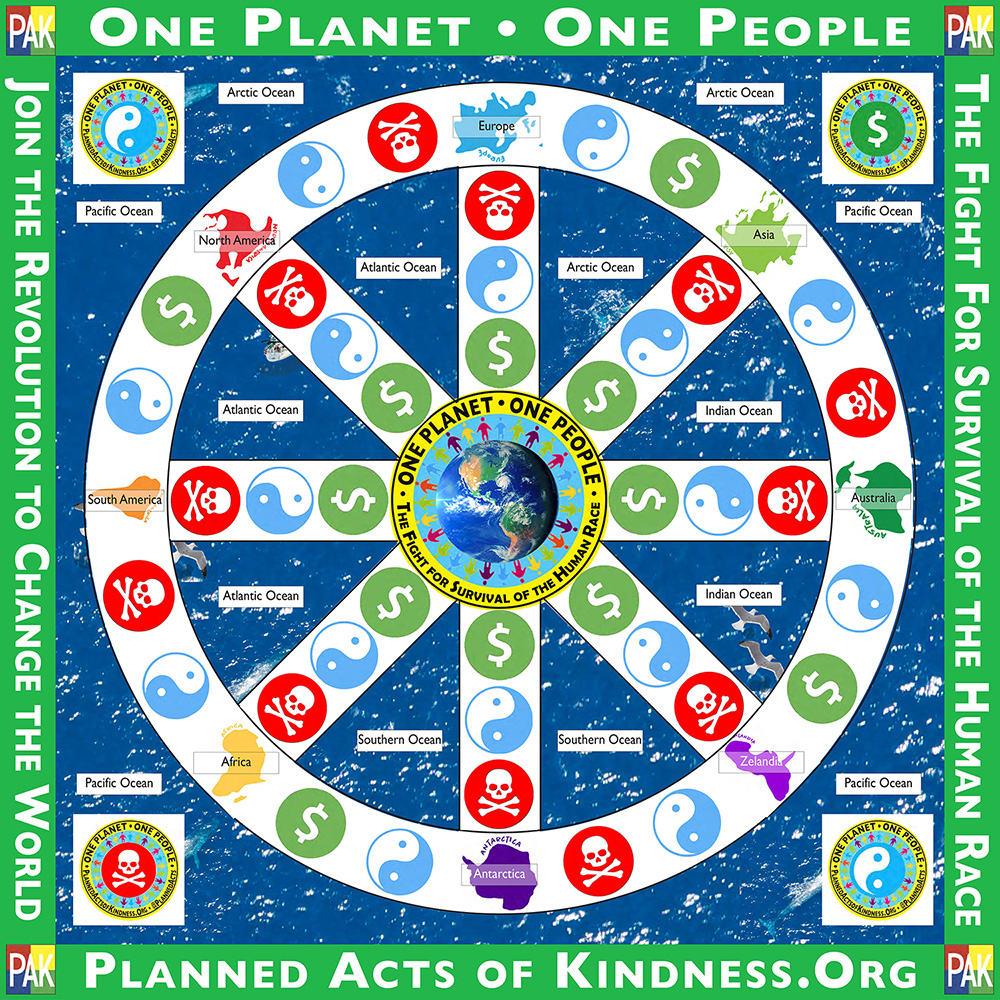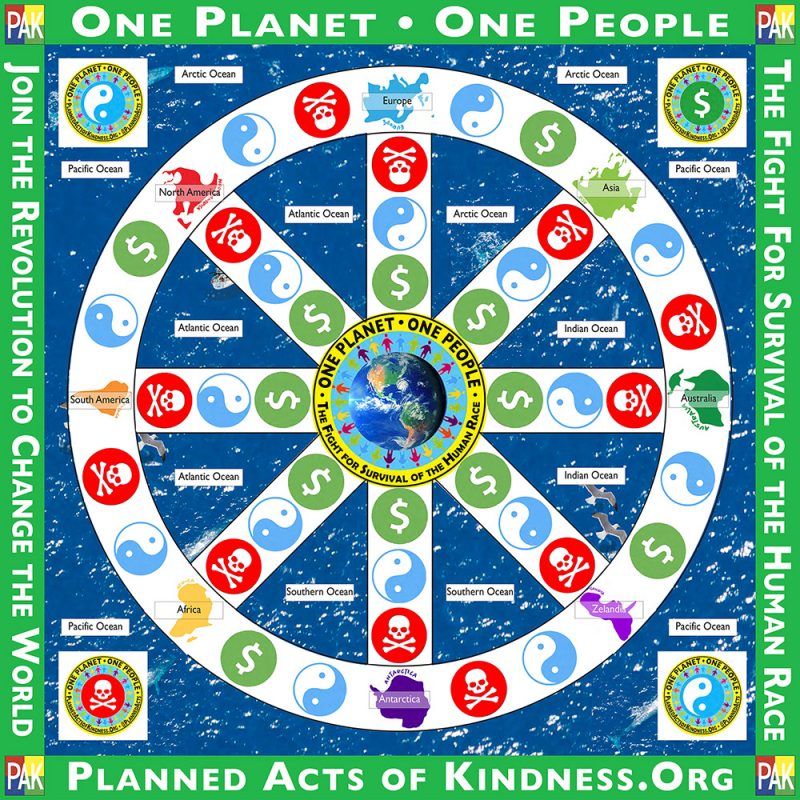 An Education & Action Game for 2-8 Players,
Ages 10-Adult, 45-60 minutes.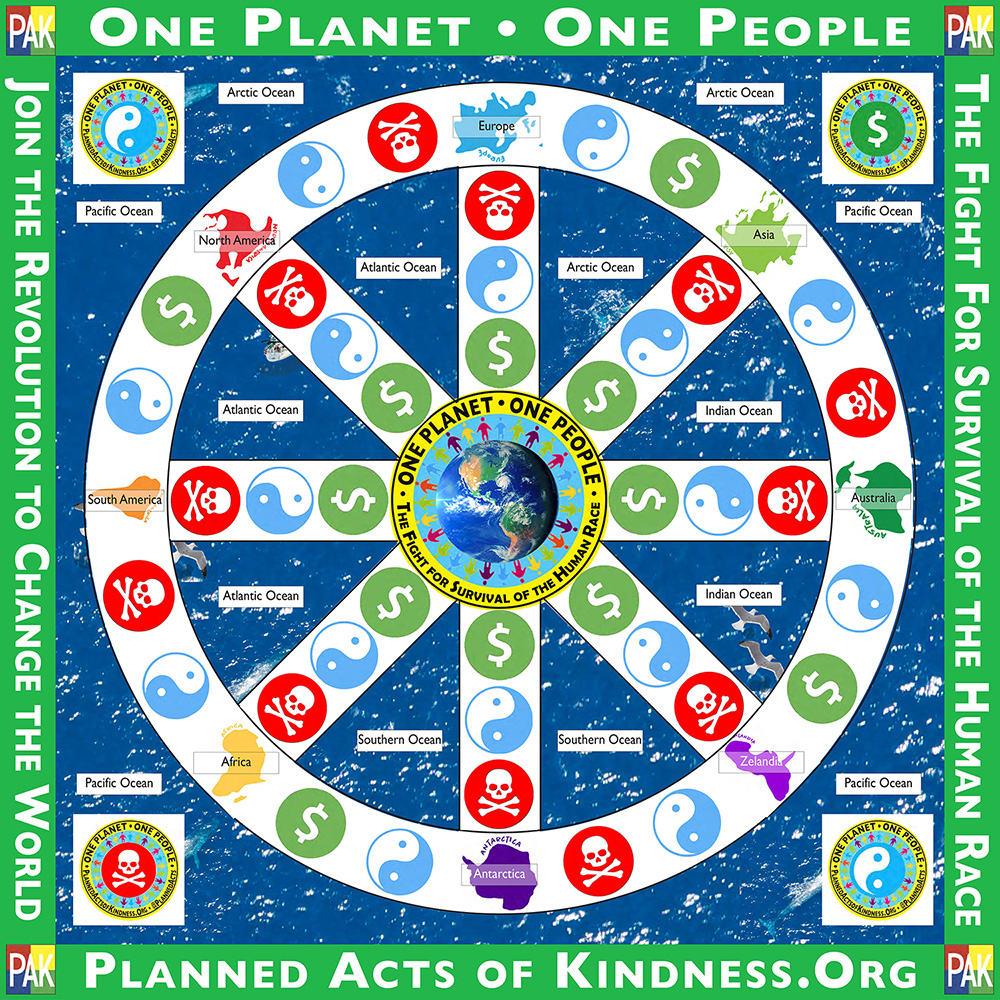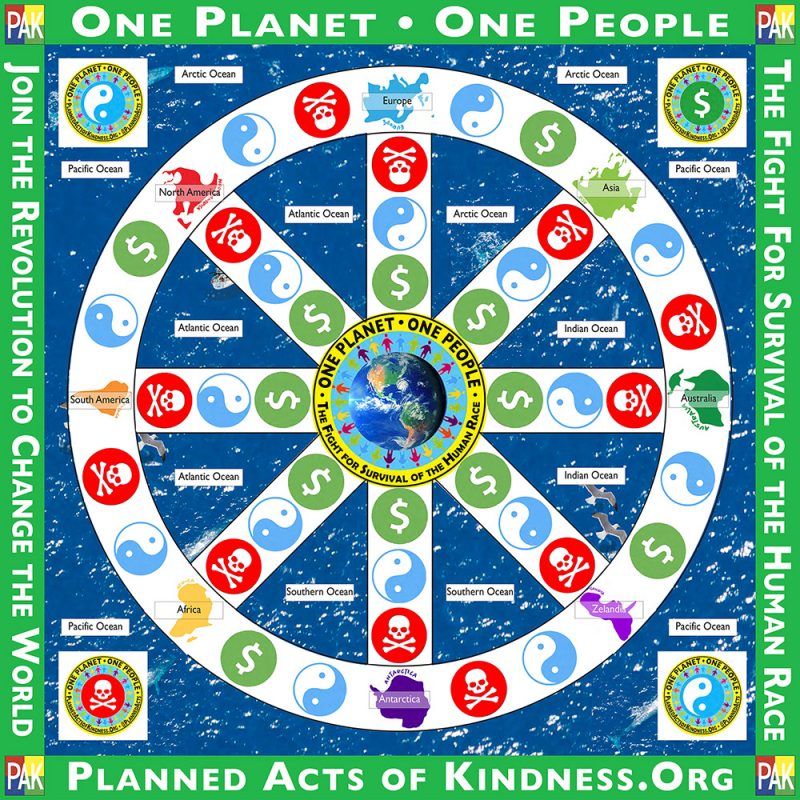 Components:
• 14" Box
• 28" x 28" Board
• Rule Brochure
• 24 Country Coins
• 2 Dice
• 3 Card Decks
• 1 Sticker
• 1 Wristband
• On-Line Tie-Ins
• Free Offers
• Discount Offers
• Rewards & Prizes